Victory Housing celebrated its 40th anniversary on Oct. 23, with congratulations from local leaders and a commitment to continue that work.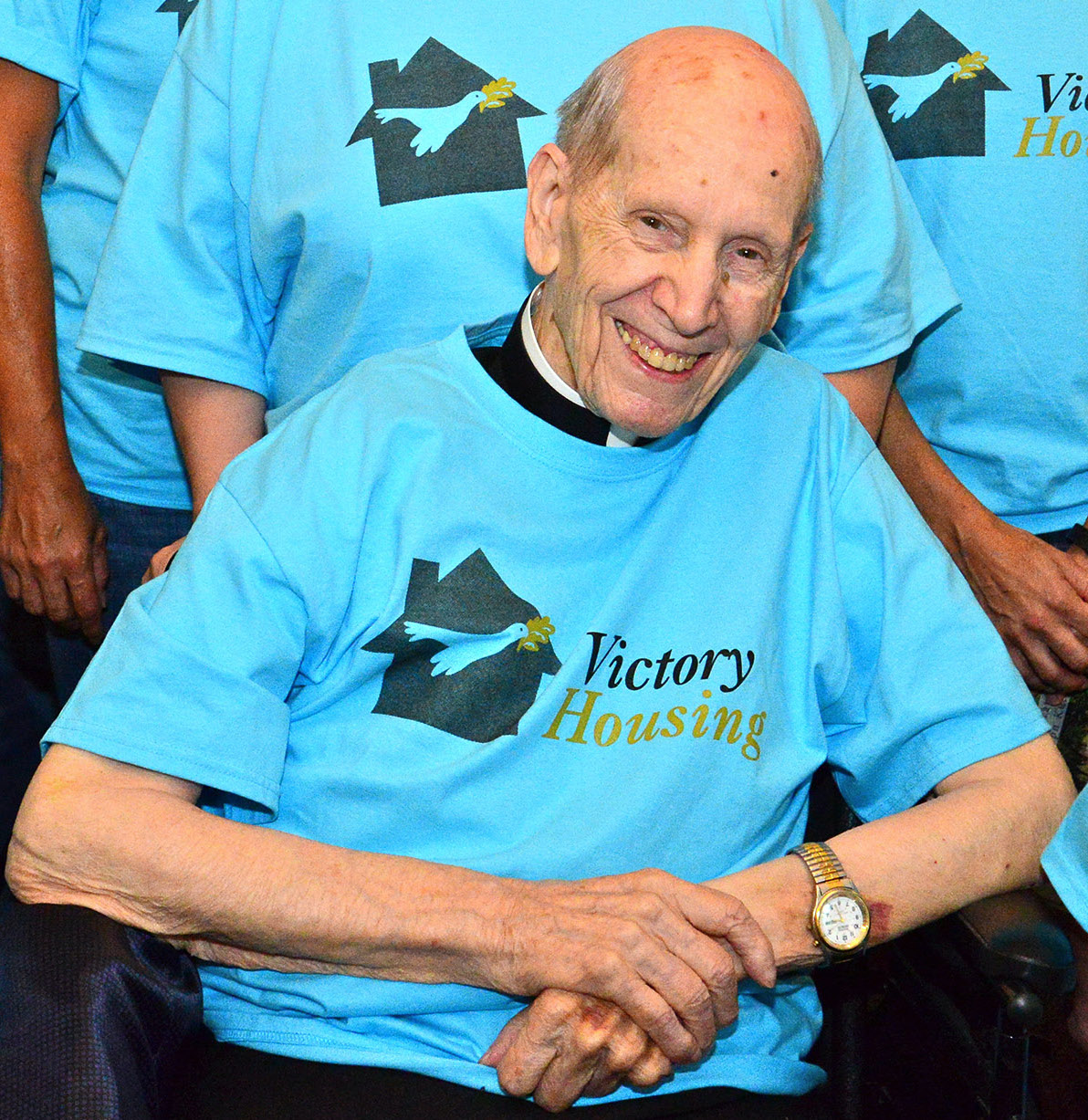 Just before the gathering, Archbishop Gregory visited the nearby Victory Heights apartment building operated by Victory Housing in the Columbia Heights neighborhood of Washington, D.C. Victory Heights provides 75 affordable apartment units for independent seniors.
At the 40th anniversary reception, Leila Finucane, the President and Chief Executive Officer for Victory Housing, Inc., also underscored the importance of government and business partnerships.
"We couldn't do this work without everyone in this room. Victory Housing has spent four decades inspired by Catholic social teaching and serving as the nonprofit arm for the Archdiocese of Washington in providing affordable housing for seniors as well as families and in our assisted living work," she said. "…This type of innovation is something that comes from working with great partners."
Finucane also paid tribute to Victory Housing's founding father, Msgr. Ralph Kuehner, who worked with parishioners in starting the agency that now operates 31 communities with 2,280 units throughout the Archdiocese of Washington, which includes the District of Columbia and the five surrounding Maryland counties of Montgomery, Prince George's, Charles, Calvert and St. Mary's.
Victory Housing's properties include 21 affordable apartment communities for independent seniors, six assisted living communities for the frail elderly, and four affordable apartment communities for low- and moderate-income families. Msgr. Kuehner, who died in 2017 at the age of 93, was a Scriptures teacher who later led the archdiocese's social outreach efforts, and who also helped cofound the SOME soup kitchen and outreach to the poor, and Rosaria Communities, which develops housing for people with developmental differences.
Finucane also highlighted two new Victory Housing projects now being developed – Victory Haven, a 72-unit mixed income community for independent seniors in Damascus, Maryland, that is expected to open in the spring of 2020, and Spring Flats, 185 mixed-income units for seniors and families in the Petworth neighborhood of Washington, D.C., being redeveloped from the site of the former Hebrew Home for the Aged and the Paul Robeson School.